Posted by Ashlee Morgan on Sep 8th 2021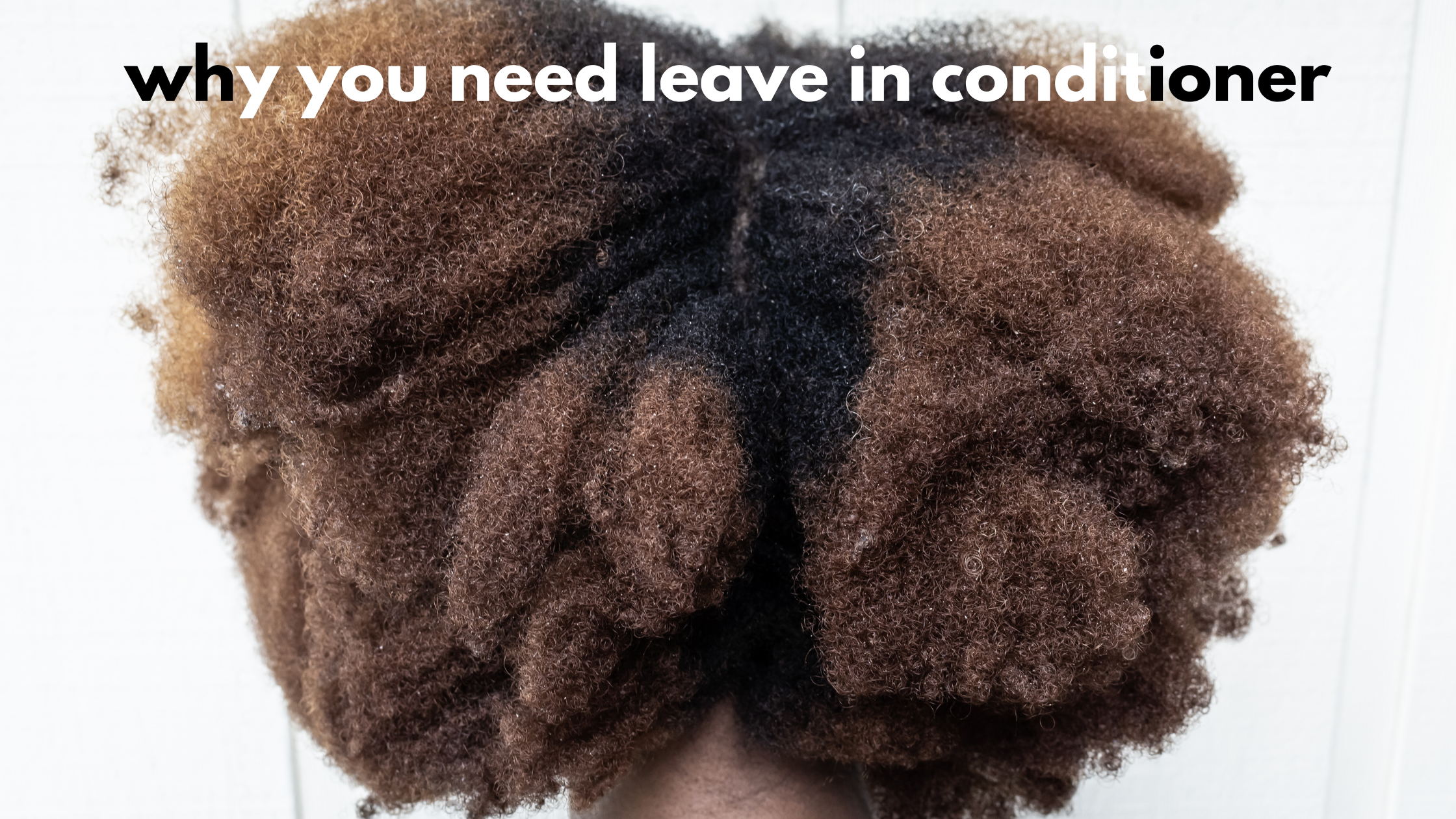 Leave-in conditioners, which are also called no-rinse or leave-on conditioners, are used after you wash your hair and before you style it. These are generally applied to dried hair. Unlike conventional conditioners, they are not cleaned. Leave-in products provide extra moisture to the hair, protect it from damage, and help detangle the strands. Nearly every hair type - curly or straight, natural or color-treated - can benefit from the use of leave-in conditioners, but you may find them particularly useful if you have dry, damaged, or frizzy hair. They may also be useful when using thermal styling tools like curling or straightening irons.
Benefits of leave-in conditioner:
The main advantage of using a conditioner without rinsing is an increase in humidity, which will enhance the overall health of the hair. Most hair types can benefit from leave-in conditioner. Here's how:
Dry hair:
Leave-in conditioner provides the most benefit for people with dry hair, as it can provide the necessary moisture. Dry hair can cause damage, chills and breakage in the end. If your ends are particularly dry, consider concentrating the leave-in conditioner there.
Frizzy hair:
Curly hair is generally quite dry. Even if you take great care of your hair, you may find that it tends to be frizzier if you live in a hot, humid, or very dry climate, or spend a lot of time in the sun. Leave-in conditioner can help combat fizziness by adding moisture to the hair and helping to smooth it out. As the leave-in conditioner covers the hair, it can also protect it from sunlight and harsh environments.
Damaged hair:
The hair is damaged easily by using warm styling tools, bleach, dyes, chemical straightening or perms, or if you pull it regularly in ponytails or braids. This can damage hair strands, making the hair frizzy and dull. The leave-in conditioner provides a protective effect when applied prior to styling or using thermal tools. It may also add some moisture to hair.
Coarse or curly hair:
Curly, coarse and textured hair can benefit from the additional moisture provided by the no-rinse conditioner. Curly hair is sensitive to drought and thirst for hydration. This is due to the fact that the natural oils generated by your scalp take longer to spread over the length of the curls. The application of rinse-free conditioner and combing into the hair length can help your curls appear healthier and more defined with less frizz.
Bleached or color-treated hair:
If your hair has been discolored or colored, it will probably be damaged. Look for a leave-in conditioner designed for colored hair, which can help fix the color and add shine.
Fine hair:
If you have thin hair, you can find that regular conditioners weigh down your hair, making it flat and heavy. The rinse-free conditioner tends to be lighter, but it still provides the extra hydration and brilliance your hair needs. You may want to replace a rinsed conditioner with one that is not rinsed. If your hair is very thin or soft, you can focus the conditioner without rinsing only on the tips.
Difference between traditional and leave-in conditioners:
Compared to regular conditioners that you rinse in the shower, leave-in conditioners are typically formulated to be more lightweight. This keeps your hair from weighing down. These products do not form rigid ties and rather offer a detangling effect to help comb and maintain your desired style.
How to pick leave-in conditioner:
With so many options on the market, it can be a bit overwhelming to choose the perfect product for you. With so many options out there, it can be a little overwhelming to choose the perfect product for you.
In general, avoid products that contain alcohol and dyes because they can cause dryness. Leave- in conditioners usually contain ingredients such as silicones and glycerin, which help protect and coat hair without adding weight. They can also contain a variety of natural oils, botanicals and vitamins. The first step will be to figure out your hair type - is it curly, straight, thin, thick, damaged, or colored? Numerous rinse- free conditioners are formulated for specific hair types, so it is important to read the label before purchasing.
As an overview guide:
If you're using styling tools, like flat irons or curling irons, look for a product that provides heat protection.
If you color your hair, look for a rinse-free conditioner specifically designed to preserve your color.
For fine hair, go for a light leave-in conditioner or one that also adds volume to the hair.
Leave-in conditioner may be a part of your regular hair care routine to add moisture and help detangle your hair. The leave-in conditioner can be part of your regular hair care routine to add hydration and help disentangle your hair