Posted by Ashlee Morgan on Sep 8th 2021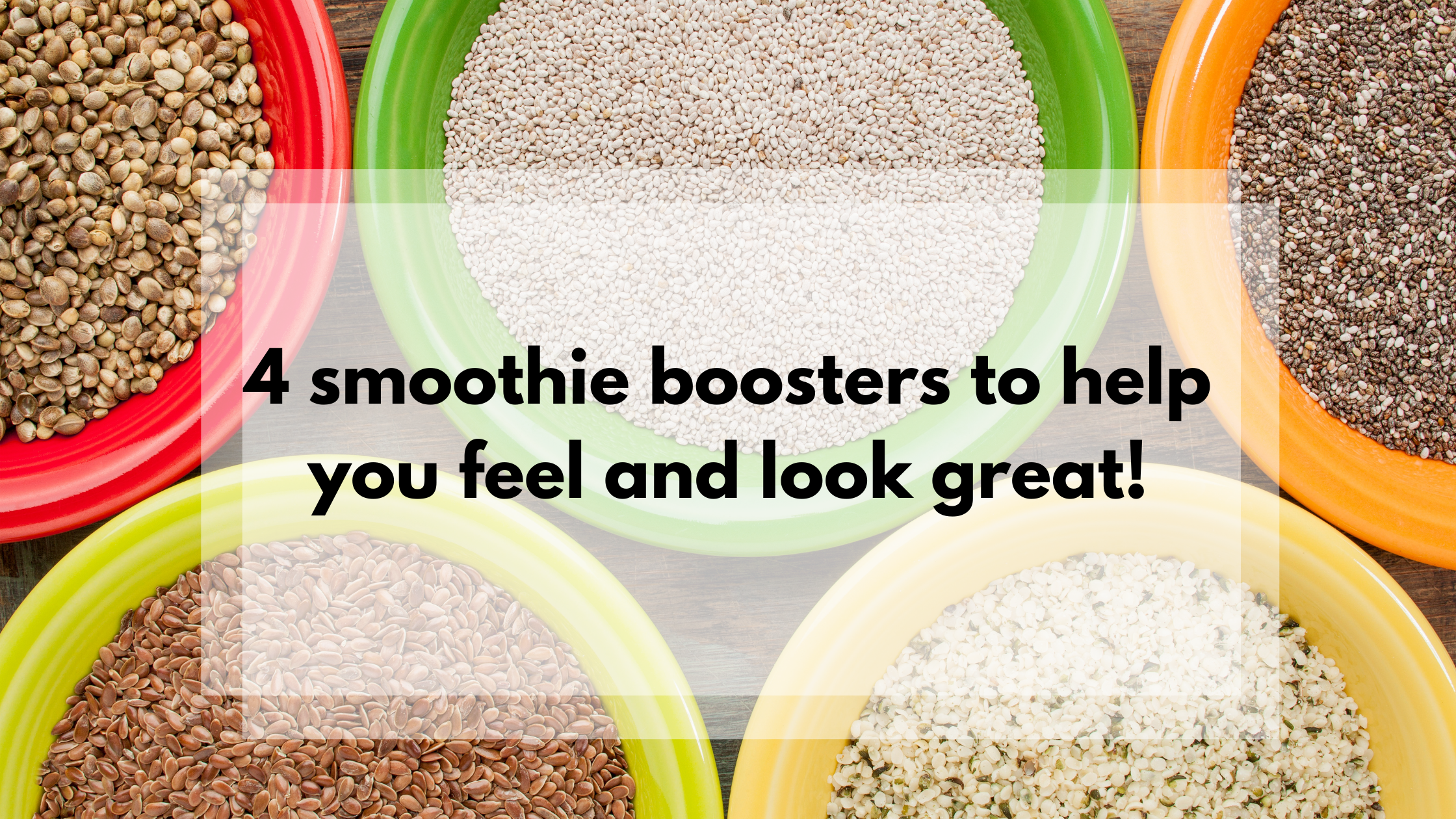 Seeds, like chia, flax and hemp, are popular. You probably saw them at the grocer's. There are several reasons for their popularity. These tiny seeds contain a lot of food in a small bundle. These nutritious foods are an excellent source of vegetable protein, fiber, healthy fats and a variety of minerals. They contain omega-3 fatty acids called alpha linoleic acid, which helps enhance brain function and stimulates the immune system.
Chia Seeds:
Chia seeds, which have a neutral flavor and a bit of a crunch, are native to Mexico and were a staple food of Mayan and Aztec cultures, who thought of them as an energy booster. One of the health benefits of chia seeds is its strong fiber punch, 8 grams of fiber in just 2 tablespoons of chia seeds. Most fibers are soluble, making it possible to lower cholesterol, control sugars in the blood and regulate digestion. Chia seeds have healthy omega-3 fats that can lower cholesterol and promote cardiovascular health. Chia seeds are also an important source of calcium and magnesium.
Flax seed powder:
Flax seeds, which have a nutty taste, were grown in ancient Egypt and China. They are one of the best sources of antioxidants known as lignans that can protect against cancer. Like chia seeds, flaxseed also contains beneficial omega-3s. It is also an important source of phosphorus and magnesium. Flax can be bought whole or ground, but seeds must be consumed ground to absorb all of their nutrients.
Hemp seeds: (Powder)
The hemp seeds originate from the Cannabis sativa hemp plant. While the tiny seeds come from the cannabis family, they contain virtually no trace of THC (the active form of marijuana). They are very nutritious and a great exchange for chia seeds if you want to try anything new. Like chia seeds, hemp seeds are an important source of omega-3 fatty acids, which help to reduce inflammation in the body, including inflammation of the skin. It can also be a powerful source of protein of vegetable origin with about 11 grams in 3 tablespoons. Hemp seeds have a hazelnut profile and are very tender with respect to other seeds. Try sprinkling it onto your avocado toast or adding it to your oatmeal.
Moringa: (Powder)
Moringa oleifera, also known as drumstick tree or ben tree, is a small tree native to India, Pakistan, and Nepal that has been used for generations to treat ailments and diseases. Moringa has become popular as a natural leaf powder supplement, but cloves, roots, flowers and seeds are also edible.
Moringa is full of vitamins, minerals and amino acids. For people who don't eat dairy products, moringa is a great vegan source of calcium. Moringa is also a great source of antioxidants and it is seen to reduce oxidative damage that free radicals may cause in cells. Other benefits include liver and cardiovascular safety.
Begin slowly by adding moringa powder to food. It may have a laxative effect for some, but this can easily be avoided when starting slowly. We recommend that you start with half a teaspoon and then switch to one or two teaspoons. You may add this super food to smoothies, green juices or soups.